JUST SOLD!  LET ME DO THE SAME FOR YOU USING MY 20 YEARS EXPERIENCE AS A REALTOR!
https://tours.vision360tours.ca/45-edward-horton-crescent-toronto/
We have entered an entirely new phase in the real estate market, charting new ground as we come out of the Covid pandemic.  Real estate in the Greater Toronto area was on a tear for many years but more so since March of 2020 and up until March of 2022.   In this time we experienced incredible demand and saw price increases across all properties types in a hyperactive, high sales environment.  Demand outpaced supply, shockingly high month or month increases in sales and prices, almost every property received multiple offers.  There were many factors that created this situation but the biggest overall factor was the historically low interest rates.  The surge in activity and price increases was unsustainable and we are now seeing the results of a new interest rate environment.  The dramatic rise in interest rates over the past nine months, designed to offset the high inflation numbers, the real estate market has shifted quickly.  As fast as the prices went up, especially in the outer lying suburban markets outside the GTA, prices softened quickly as demand dwindled and the cost of borrowing surged.  We're back to pre Covid levels prices in many cases.  Sales have decreased significantly, prices have dropped too, but in an uneven way across different neighbourhoods and regions.  
 The changes that have occurred must be analyzed carefully.  Sweeping statements of a market in decline will be the headline no doubt as it will most definitely demonstrate sales and price declines as we compare Q1 of 2023 with Q1 of 2022 (when the market was peaking).  We must dig deeper though at the current local micro markets by property type, location and recent market activity so we can analyze properly.  We will look at the number of new listings, sales to listings ratios, buyer and sellers psychology etc. to determine how the market is behaving and responding and where we believe it's headed.  In the coming days I'll be posting market updates to reflect up to date data on what we expect to see in the year ahead.  Will we be in a Sellers market in early 2023, a buyers market or a balanced market?  So many factors will determine this in the months ahead.  
*See my Blog post for an overview of up to the date stats*   
As a buyer you must be well informed of the changing pace of the market so you don't overpay and as a Seller you need strategies that will help elevate your position, price your property to reflect current market values to get the attention of buyers.  Transactions are still happening, the market is not dead by any means but you need an experienced Realtor to help you navigate this changing marketplace.  
As a Royal Lepage Lifetime Achievement Award Realtor you are guaranteed to get the best of my experience, market knowledge, negotiation skills, home edit and staging offerings and project management support, all needed to get the results you're looking for.   Please reach out so I can assist you any way possible, and always no pressure tactics from me, rather you'll get solid information that you can act on, real time insights and honest to goodness advice based on your current situation. 
I look forward to hearing from you!
Sold!  Buyer Agent of 33 Ambleside Avenue in W07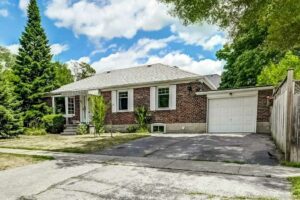 SOLD!  Listing Agent of 1 Michael Power Place #812, in W08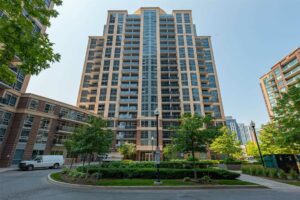 Referral Agent: Excited for my Toronto clients for the purchase of a home in Barrie!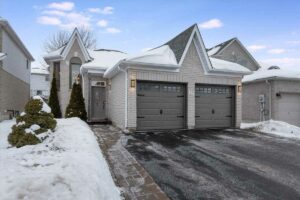 Listing Agent for 89 Norgrove Cres – Royal York/Eglinton, W09


Buyer Agent: Congrats to my first time home buyers who won out in a multiple offer situation Rathwood neighbourhood, Mississauga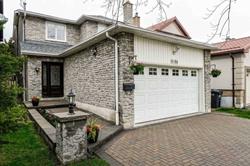 Listing Agent: SOLD over asking in multiple offers!  Congrats to my Sellers on their 2.5 STOREY townhouse in Islington Village!   We prep'd and staged this townhouse in Etobicoke W08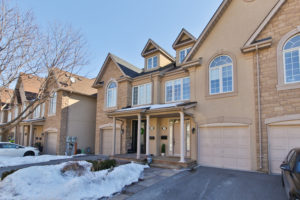 Buyer Agent: Secured this great condo in multiple offers for my first time buyers in Mimico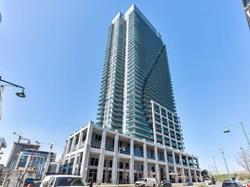 Listing Agent: Sold over asking in multiple offers.  We prepp'd primped and staged this beautiful condo in Kingsway on the Park in Etobicoke in W08
  .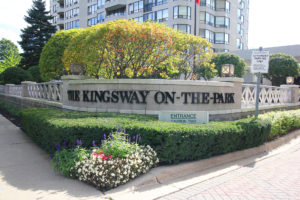 Buyer Agent: Congrats to my first time buyer client on the purchase of this townhouse in Liberty Village in W01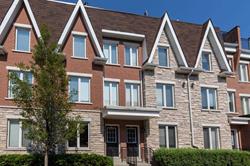 Buyer Agent: Congrats to my first time buyer clients on the purchase of this bungalow in Alderwood!  First time offering and winning in multiple offers in W06

Buyer Agent: Congrats to my buyer clients on the purchase of this home in a prime Beach location.  Secured the property by networking with agents and managed to get them an 'off market' home!  

Listing Agent: Congrats to my Sellers on their SOLD OVER THE ASKING PRICE on Lynngrove Avenue in The Kingsway in W08

Listing Agent: Congrats to my Sellers, we PREP'D, STAGED AND SOLD with Multiple Offers this semi on Shaw St in Little Italy/Palmerston!
     
Listing Agent: Congrats to my Sellers, We PREP'D, STAGED AND SOLD IN MULTIPLE OFFERS this semi on Delaware Avenue in Dovercourt Village W02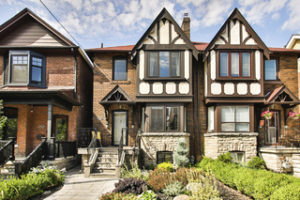 Listing Agent: Congrats to my Sellers, We decluttered, prep'd and sold in Multiple Offers!
Tallforest Cres in Markland Wood W08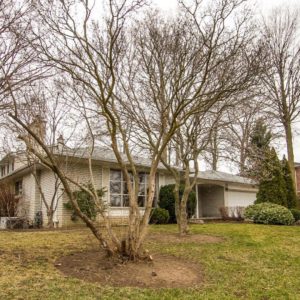 Listing Agent: Congrats to my Sellers, we Prep'd, staged and sold in multiple offers this bungalow on
Latton Rd in Eatonville, Etobicoke W08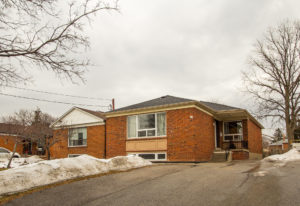 Buyer Agent: Congrats to my buyers who purchased this NXT condo in Swansea at 105 The Queensway-in Swansea-negotiated well below asking price, W01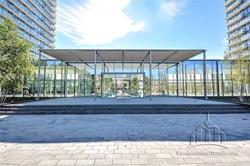 Listing Agent: Congrats to my Sellers, we Prep'd staged and sold this handsome home
on Nightingale in West Oak Trails, Oakville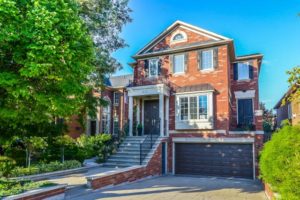 Listing Agent: Congrats to my Sellers, we PREP'd, STAGED and SOLD in multiple offers
on 25 Earlington, The Kingsway W08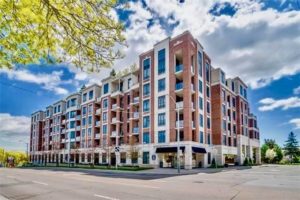 If you're looking for information about me, I'm a Professional, full time Realtor in the Toronto/GTA market for the past 20 years and awarded the Royal Lepage Lifetime Achievement Award.  When we work together you're guaranteed a positive, exceptional experience as I help my clients become 'real estate ready' and by providing you on point market knowledge, insights and great advice.  Whether selling your home of many years or as a first time buyer I assist by navigating you through the real estate process.   You will get relevant insights, tips, market knowledge, straightforward good advice and sharp negotiation skills (yes, even in multiple offer situations you still need an agent who can negotiate).  After selling numerous properties in all market conditions, price points and locations throughout the GTA, I've seen and experienced a lot and you get the benefit of that knowledge!
One thing is for certain, issues can come up in the process of  Selling or Buying, some are anticipated and some are surprises.  It benefits you to have someone on your side who knows how to stickhandle issues and problems, someone who will represent you professionally, calmly, with skill and expertise and someone who knows where the market is right now, in real time.  
Here's a few things to consider before you hire a Realtor:
How much experience do they have and in what type of market?  Are they a full time experienced agent or part time, new to the business?  How many years have they been in real estate?
Does the agent have in the depth knowledge and real-time understanding of what's happening in the market right now?   How many properties have they sold; where and in what price range?  What type of properties have they sold, detached, semi's, condos?  Do they work with both Sellers and Buyers?  Will this person as your primary contact or will they delegate your work to a team member?
How are their negotiating skills, this is an often overlooked area but it is critical for you to sell at maximize dollars and buy wisely.  Can they describe a few recent situations to illustrate their winning negotiation strategies (yes even in a multiple offer scenario)?   
What strategies and efforts do they employ to market your house to get you top dollar in the least amount of time?  Have them show you examples of their work.  
And very importantly, 'will you like working with this person?'   Do they possess the right attitude, smarts, energy and enthusiasm?  Do you get the sense they are working for you?      
I would love the opportunity to share a conversation about the current state of 2022 market in Toronto, find out what your needs are and how I can assist you in meeting your goals.
I look forward to hearing from you and be assured discretion is guaranteed-our conversations are always confidential!  
Terri  Perras, Realtor
Royal Lepage Terrequity Realty, Brokerage,
3082 Bloor Street West, Kingsway Office
Toronto, Ontario    Cell:  416.524.0073
terriperras@royallepage.ca
*Recipient of RLP Presidents Gold Award *2021/2020/2019/2018
**Recipient of the Royal Lepage Lifetime Achievement Award