Sold Over Asking in Multiple Offers – 89 Norgrove Crescent
---

Updated and spacious 4 level side split in the family oriented neighbourhood of Royal York Gardens.  Father Serra and Hilltop school district with wonderful parks, library and daycares!  4 bedrooms/3 baths, Living/dining room combination with fireplace and large bay window, separate family room with fireplace plus a finished recreation room.  Beautiful perennial gardens within fenced yard, interlocking covered terrace for al fresco dining and pretty front porch with flagstone patio!   Fantastic family friendly neighbourhood with great schools, parks and daycares!
Asking price $1,299,900.   Message me for more details and to ask me how I can do the same for you!
Classic elegance with modern amenities, this beautiful stone home is located in the exclusive enclave of Riverside Drive just off the South Kingsway/Bloor.  http://tours.vision360tours.ca/286-riverside-drive-toronto/

Here are some other transactions I've completed representing both the Sellers and Buyers.  Stay tuned for new listings coming online very soon.
Sold!  Congrats to my first time home buyers who won out in a multiple offer situation and purchased this impeccable two storey home in Rathwood neighbourhood in Mississauga! 
Sold Over Asking in Multiple Offers!  Lovely Signature Series Tridel Penthouse at 25 Viking Lane in Etobicoke!
SOLD over asking in multiple offers!  Congrats to my Sellers on their 2.5 STOREY townhouse in Islington Village!   We prepp'd, primped and staged this townhouse in Etobicoke 
Secured this great condo in multiple offers for my first time buyers!
Congrats to my buyers on the purchase well below asking on this new Condo at Minto's 27 Bathurst 
Sold over asking in multiple offers.  We prepp'd primped and staged this beautiful condo in Kingsway on the Park in Etobicoke!
Congrats to my first time buyer client on the purchase of this townhouse in Liberty Village!  
Congrats to my first time buyer clients on the purchase of this bungalow in Alderwood!  First time offering and winning in multiple offers!
 
Congrats to my buyer clients on the purchase of this home in a prime Beach location!  Secured the property by networking with agents in the area and managed to get them an 'off market' home!  
 
Congrats to my Sellers on their SOLD OVER THE ASKING PRICE on

 Lynngrove Avenue

in The Kingsway!
 
Congrats to my Sellers, we PREP'D, STAGED AND SOLD with Multiple Offers this semi on Shaw St

 

in Little Italy/Palmerston!
     
Congrats to my Sellers, We PREP'D, STAGED AND SOLD IN MULTIPLE OFFERS this semi on Delaware Avenue in Dovercourt Village!
Congrats to my Sellers, We decluttered, prep'd and sold in Multiple Offers!
Listing Agent on Tallforest Cres in Markland Wood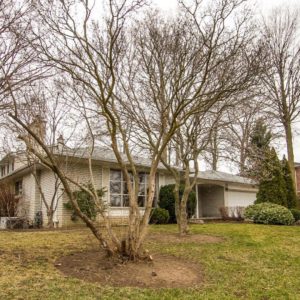 Congrats to my Sellers, we Prep'd, staged and sold in multiple offers this bungalow on
Latton Rd in Eatonville, Etobicoke
Congrats to my buyers who purchased this NXT condo in Swansea at 105 The Queensway-negotiated well below asking price!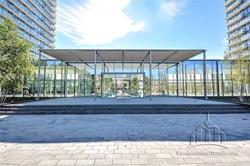 Congrats to my Sellers, we Prep'd staged and sold this handsome home
on Nightingale in West Oak Trails, Oakville
Congrats to my Sellers, we PREP'd, STAGED and SOLD in multiple offers
on 25 Earlington, The Kingsway
If you're looking for information about me, I'm a Professional, full time Realtor in the Toronto/GTA market for the past 20 years.  When we work together you're guaranteed a positive, exceptional experience as I help my clients become 'real estate ready' by providing you on point market knowledge, insights and great advice.  Whether selling your home of many years or as a first time buyer I assist by navigating you through the real estate process.   You will get relevant insights, tips, market knowledge, straightforward good advice and sharp negotiation skills (yes, even in multiple offer situations you still need an agent who can negotiate).  After selling numerous properties in all market conditions, price points and locations throughout the GTA, I've seen and experienced a lot and you get the benefit of that knowledge!
One thing is for certain, issues can come up in the process of  Selling or Buying, some are anticipated and some are surprises.  It benefits you to have someone on your side who knows how to stickhandle issues and problems, someone who will represent you professionally, calmly, with skill and expertise and someone who knows where the market is right now, in real time.  
Here's a few things to consider before you hire a Realtor:
How much experience do they have and in what type of market?  Are they a full time experienced agent or part time, new to the business?  How many years have they been in real estate?
Does the agent have in the depth knowledge and real-time understanding of what's happening in the market right now?   How many properties have they sold; where and in what price range?  What type of properties have they sold, detached, semi's, condos?  Do they work with both Sellers and Buyers?  Will this person as your primary contact or will they delegate your work to a team member?
How are their negotiating skills, this is an often overlooked area but it is critical for you to sell at maximize dollars and buy wisely.  Can they describe a few recent situations to illustrate their winning negotiation strategies (yes even in a multiple offer scenario)?   
What strategies and efforts do they employ to market your house to get you top dollar in the least amount of time?  Have them show you examples of their work.  
And very importantly, 'will you like working with this person?'   Do they possess the right attitude, smarts, energy and enthusiasm?  Do you get the sense they are working for you?      
I would love the opportunity to share a conversation about the current state of Summer 2021 market in Toronto, find out what your needs are and how I can assist you in meeting your goals.
I look forward to hearing from you and be assured discretion is guaranteed-our conversations are always confidential!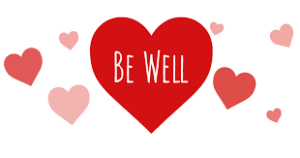 Terri  Perras
Royal Lepage Terrequity Realty, Brokerage
Recipient of RLP Presidents Gold Award *2018*2019*2020*
Presidents Circle 2017*
*Represents Royal Lepage Top 5-10% of Realtors across Canada