I hope everyone is staying safe and healthy at this time.
The Toronto real estate market has bounced back to life since mid-May showing incredible resiliency during the world-wide pandemic.  It appears buyers are jumping back into the market a little faster than Sellers and for the most part its a Sellers market in the '416' part of the GTA.  We're seeing multiple offers across many price points, especially so in the entry level to $1.8 range.  Even the higher end luxury market has recently picked up, there's a little more choice right now than in recent months.  In my blog post you will see the May sales across the GTA and expect the June numbers to be in shortly which I will post as soon as available.  Expect to see an increase in sales and prices across most housing types.  
Many people working from home, especially smaller condos are desiring to be in a townhouse/semi or detached home allowing space for a home office and some sort of outdoor space.  A garden is now appearing at the top of many wish lists….  
I remain committed to serving my clients but also believe its imperative we all do our part to help slow the spread of the virus.  As a result we have very specific protocols to follow for both buyers and sellers – see the attached blog that outlines what they are for all parties.  We need to keep safe as we enter other people's homes and while interacting with each other.
We are relying heavily on technology too.  Virtual tours, video walk throughs, email, text, electronic document signing among other tools are a few of the activities we are using not to mention the old fashioned use of the telephone!
If you are thinking about Selling but are unsure about the right timing, please let me know and I'll take you through the latest market stats and ways we can make it a safe and smart decision for you and your family.
I remain optimistic about the Toronto real estate market now and in the future.  Any questions whatsoever I'm always available to assist.  All the best to you and your family.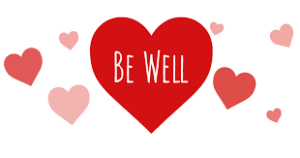 Terri Perras
Here are some of my recent transactions.  Would love to talk about how I can do the same for you!
Congrats to my clients on the purchase of this home in The Beach!
 
Congrats to my Sellers on this RECENT SOLD OVER THE ASKING PRICE on
 Lynngrove Avenue
in The Kingsway!
 

Prep'd, Staged and Sold with Multiple Offers as
Listing Agent on Shaw St 
in Little Italy/Palmerston!
     
PREP'D, STAGED AND SOLD IN MULTIPLE OFFERS!
Listing Agent on Delaware Avenue, a gem Dovercourt Village!
Decluttered, prep'd and sold in Multiple Offers!
Listing Agent on Tallforest Cres in Markland Wood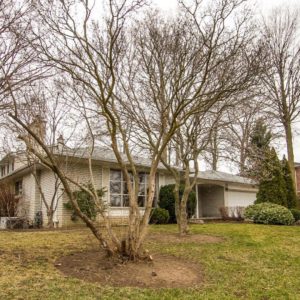 Prep'd, staged and sold in multiple offers
Listing agent on Latton Rd in Eatonville, Etobicoke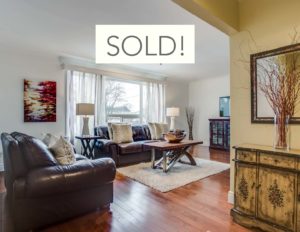 NXT condo in Swansea
Represented the buyer at 105 The Queensway.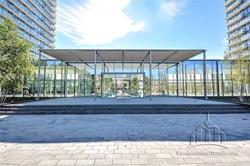 Prep'd staged and sold
Listing Agent on Nightingale in West Oak Trails, Oakville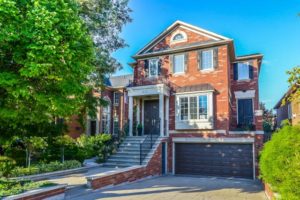 Prep'd staged and sold in multiple offers
Listing Agent 25 Earlington, The Kingsway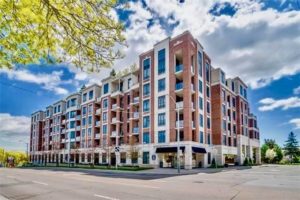 You're most likely here looking for information on Toronto's real estate market or perhaps you've seen a for sale or sold sign on a listing of mine.  If you are under contract with a Realtor I recommend you speak to them about any of my listings or if you are currently unrepresented I'm happy to assist you.
Very quickly let me tell you I'm a Professional, full time Realtor in the Toronto/GTA market for over 16 years.  When we work together you are guaranteed a positive, exceptional experience and I help my clients be 'real estate ready'.  Whether selling your home of many years or as a first time buyer I assist you navigating the real estate market.   You will get relevant insights, tips, market knowledge, straightforward good advice and sharp negotiation skills (yes, even in multiple offer situations you still need an agent who can negotiate on your behalf!).  After selling numerous properties in all market conditions, price points and locations throughout the GTA, I've seen and experienced a lot and you get the benefit of that knowledge!
One thing is for certain, issues can come up in the process of  Selling or Buying, some are anticipated and some are surprises.  It benefits you to have someone on your side who knows how to stickhandle issues and problems, someone who will represent you professionally, calmly, with skill and expertise and someone who knows where the market is at right now, today!   
Here's a few things to consider before you hire a Realtor:
How much experience do they have and in what type of market?  Are they a full time experienced agent or part time, new to the business?  How many years have they been in real estate?
Does the agent have in the depth knowledge and real-time understanding of what's happening in the market right now?   How many properties have they sold; where and in what price range?  What type of properties have they sold, detached, semi's, condos?  Do they work with both Sellers and Buyers?  Will this person as your primary contact or will they delegate your work to a team member?
How are their negotiating skills, this is an often overlooked area but it is critical for you to sell at maximize dollars and buy wisely.  Can they describe a few recent situations to illustrate their winning negotiation strategies (yes even in a multiple offer scenario)?   
What strategies and efforts do they employ to market your house to get you top dollar in the least amount of time?  Have them show you examples of their work.  
And very importantly, 'will you like working with this person?'   Do they possess the right attitude, smarts, energy and enthusiasm?  Do you get the sense they are working for you?      
I would love the opportunity to share a conversation about the current state of Spring 2020 market in Toronto, find out what your needs are and how I can assist you in meeting your goals.
I look forward to hearing from you and be assured our conversation is always no pressure and always confidential!  
Kindest Regards,
Terri
Terri  Perras
Royal Lepage Terrequity Realty, Brokerge
Recipient of RLP Presidents Gold Award 2017*2018*2019*
Presidents Circle 2017*
*Represents Royal Lepage Top 5-10% of Realtors across Canada