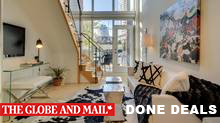 "People loved the two-storey format, especially when they're smaller because you can divide the living space and sleeping space, so it feels like you have more room," agent Terri Perras says. "It also has a main-floor entrance from the street, as well as an interior entrance from the building, so dog [owners] loved it."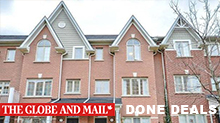 "New Toronto was overshadowed a bit by Mimico and Long Branch, but is much more affordable and is still within striking distance of those communities," states agent Terri Perras. "It's great value for a fantastic location: the streetcar takes you right downtown along Lake Shore … or you have the option of taking a bus to the Bloor subway line."
In addition, this townhouse suited first-time buyers and small families. "These townhomes are extremely good value … [as] there's so little to choose from in that price range, especially when it's good-quality product," says Ms. Perras, who also praises its low monthly fees.
"This particular one fronts onto Lakeshore Village Park, so it's nice because you don't have any neighbours in front of you."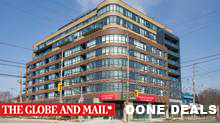 "It's on a high floor and has a full-sized balcony, so it has stellar views of that iconic Toronto and lake skyline," agent Terri Perras says. "It was a really well laid out 700-square-foot suite and the staging really enhanced the space nicely."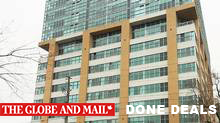 "It's one of the only true hard lofts anywhere in Etobicoke," agent Terri Perras says. "Ultimately, the person who bought it was someone who already lived in the building – so they understood and appreciated the building – and just wanted a larger suite and … were excited to do their own thing."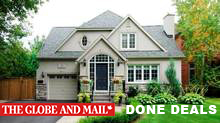 This 50-year-old residence in Islington Village underwent a series of additions and makeovers – including new rooflines and windows in various shapes and sizes – to keep a fresh appearance that charmed many families, agent Terri Perras says.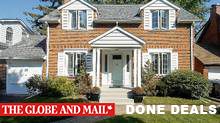 There is so much demand for Sunnylea properties that buyers will often enter into bidding wars to acquire one, says agent Terri Perras. So she was well prepared to handle multiple offers for this three-bedroom house near Sunnylea Junior School.
"It's very much a neighbourhood where young families are anxious to get into because the schools are really good," she says. "And you could also walk to Bloor from there."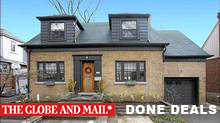 There was so much interest in this detached, 1.5-storey house, about 70 showings were booked and hundreds of buyers showed up at the open house, says agent Terri Perras.
"As people came out, we'd let people in, kind of like a night club," she says. "It was nuts."